Gold Partners
LAHA MAGAZINE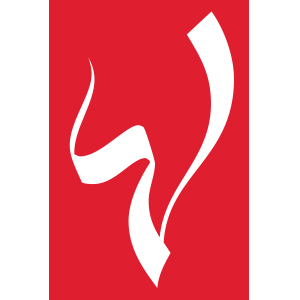 Launched in 2000, as a leading weekly publication for Arab women, Laha Magazine extends inspirational lifestyle-oriented content, which has consistently set new benchmarks for quality and editorial flair. The publication's readership can best be described as pragmatic, educated, fashionable and influential.
With the launch of "lahamag.com" in 2008 and its subsequent revamp in 2013, Laha stands distinguished as a comprehensive female luxury destination accessible from everywhere, which caters to the savvy Arab woman's lifestyle. The website offers its readers inspirational, up-to-date, rich and interactive content, which fuses substance with style, while extending integrated media solutions to advertisers.
JAMALOUKI MAGAZINE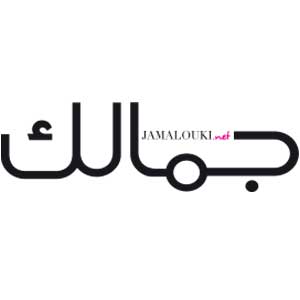 As the leading luxury Pan-Arab monthly dedicated to elegant, influential and fashionable women across the Arab world, Jamalouki has served as the Arabic title of the renowned French publication "Votre Beauté" for over 20 years. In 2012, the magazine was revamped to fuse international standards with local traditions and became a fashion, beauty and lifestyle reference dedicated to the needs of the contemporary Arab woman. Its official website "Jamalouki.Net" reaches out to wider Arab female audiences with dedicated fashion and beauty content and offers daily interaction opportunities, along with enhanced engagement and more frequent touch points for advertisers.
OMD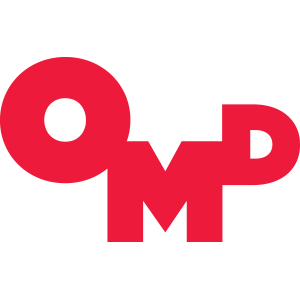 OMD is a global media services network owned by the Omnicom Media Group. As a leading marketing performance company, OMD delivers data-driven marketing solutions to clients across the world. Its teams believe in insights, ideas, and results, as well as value innovation, thought-leadership and effectiveness.
Today, the network counts 10 offices in nine countries across the region. OMD has been named the 2ND best employer in the UAE by the Great Place to Work Institute in 2017 and the 2016 Media Network of the Year at the Festival of Media MENA.
Bronze Partner
AMEX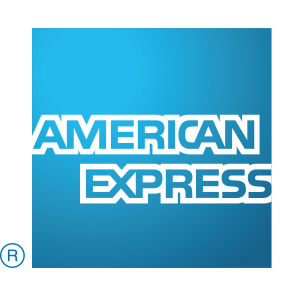 American Express Middle East (AEME) provides reliable, flexible, tailored and rewarding solutions for its Cardmembers, merchants and business partners. American Express is the Card for those individuals who value world class service, rewards, access and peace of mind wherever they are in the world.
Operating in the MENA Region since 1959, AEME set up its first office in Bahrain in 1977. Today, AEME employs more than 500 staff in the region, covering its consumer card, corporate payments and merchant businesses across all the Middle East and North Africa region.
For more details visit www.americanexpress.ae
Official Car Sponsor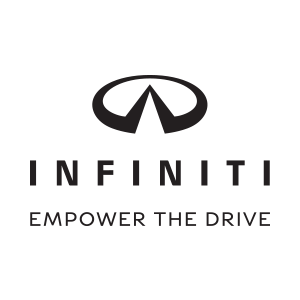 INFINITI Motor Company Ltd. is headquartered in Hong Kong with representations in 50 markets around the world. The INFINITI brand was launched in 1989. Its range of premium automobiles is currently built in manufacturing facilities in Japan, the United States, United Kingdom and China.  INFINITI design studios are located in Atsugi-Shi near Yokohama, London, San Diego and Beijing.
INFINITI is in the middle of a major product offensive.  The brand has been widely acclaimed for its daring design and innovative driver-assistance technologies. From the 2016 season, INFINITI is a technical partner of the Renault Sport Formula One team, contributing its expertise in hybrid performance.
More information about INFINITI and its industry leading technologies can be found at www.infiniti.com. You can also follow us on Facebook, Twitter, Instagram, LinkedIn and see all our latest videos on YouTube.
Session Sponsor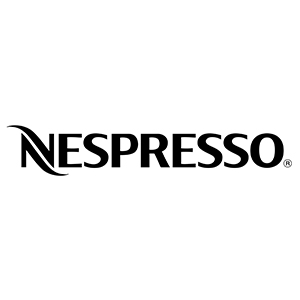 Created in 1986, Nespresso pioneered the portioned coffee segment and has been continuously innovating to deliver the highest quality coffee experiences to consumers worldwide. Since this beginning, the company has transformed coffee culture and become the reference for portioned coffee worldwide.
The strength of the brand, the quality of the coffees and the unique service offering provide Nespresso with exciting growth opportunities to further engage coffee lovers who demand authentic quality and moments of pleasure.
Official Print Media Partner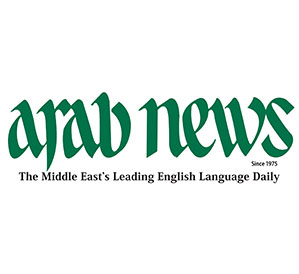 ARAB NEWS: THE MIDDLE EAST'S LEADING ENGLISH-LANGUAGE DAILY

From the latest on Saudi Arabia's ambitious reform plans, to the market trends seen in the business hub of Dubai, to the battlefields of Syria and Iraq in the fight against Daesh, Arab News has got it covered.
Established in 1975, the newspaper is the Middle East's leading English-language daily. Based in Jeddah, Saudi Arabia, it is renowned for providing Arab perspectives on international affairs via its network of reporters, opinion writers and analysts.
It is considered the newspaper of record on Arab affairs, and is read across the world by a large number of opinion-makers, governments, academics and, more broadly, those interested in the Middle East.
Arab News is led by editor-in-chief Faisal J. Abbas and has a raft of high-profile columnists writing for the newspaper's daily opinion pages.
Columnists include Yasar Yakis, former foreign minister of Turkey; Dr. Amal Mudallali, the American policy and international relations analyst; Frank Kane, the award-winning business journalist based in Dubai; and Chris Doyle, director of the London-based Council for Arab-British Understanding. Arab News also publishes articles by CNN anchor John Defterios and previews exclusive reports and interviews from the "Marketplace Middle East" show.
The newspaper also has a network of correspondents in key global cities including Washington and London.
Arab News is part of the Saudi Research & Marketing Group (SRMG), the Middle East's largest integrated publishing company, and counts Arabic daily Asharq Al-Awsat among its sister publications.
It can be read online at www.arabnews.com.
Media Partners
Sayidaty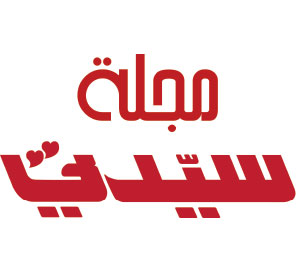 Sayidaty is a Pan Arab women's weekly magazine, launched in 1981.  First published in London in March 1980 and has become the standard of excellence of Arab magazines.  Sayidaty covers a wide range of subjects of interest to the modern Arab women, from beauty, fashion to social & family life.
Haya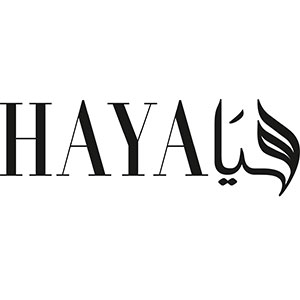 The only weekly magazine on fashion and beauty
Detailing the latest trends, styles and beauty secrets, Haya has established itself as a must read for today's fashionistas. This weekly Arabic magazine keeps its readers one step ahead of the fashion pack, while providing interviews, celebrity profiles and unique editorial content. Glamorous and sophisticated, Haya epitomises the Middle Eastern modern woman.
Haya has been the fastest-growing magazine in its category since its launch in 2008.
Event Partners
Boutique Le Chocolat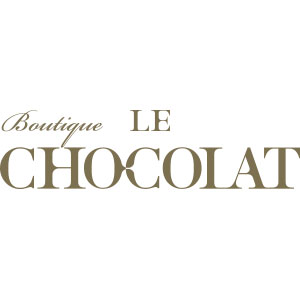 Boutique Le Chocolat is the first and only multi-brand luxury retail experience based entirely on premium chocolate, with 28 luxury brands and over 700 flavours. This flagship store at City Walk takes its inspiration from Le Salon du Chocolat in Paris and the chocolate factories and stores of the 19th century.
Ipsos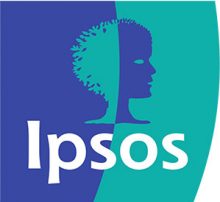 Ipsos is an independent market research company controlled and managed by research professionals. Founded in France in 1975, Ipsos has grown into a worldwide research group with a strong presence in all key markets and ranked third in the global research industry. Ipsos is listed on the Paris Stock Exchange since 1999.
With offices in 88 countries, Ipsos delivers insightful expertise across six research specializations: advertising, customer loyalty, marketing, media, public affairs research and survey management.
In the MENA region, Ipsos covers all Middle East and North Africa countries, since 1988, and is the leading research company. Ipsos researchers and specialized analysts in the MENA region are focused on providing clients with innovative solutions with high value-added analytics and market insights. They develop and build brands. They help clients build long-term relationships with their customers. They test the impact of advertising and study audience responses to various mediums, and they measure public opinion.
Visit www.ipsos.com  to learn more about Ipsos' offerings and capabilities.
Trade Association Partner
THE AMERICAN BUSINESS COUNCIL OF DUBAI AND NORTHERN EMIRATES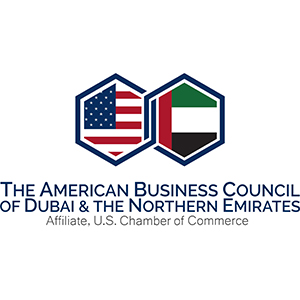 The American Business Council of Dubai & the Northern Emirates (ABC Dubai), the first bilateral trade organization established in the UAE, operates under the local patronage of the Dubai Chamber of Commerce and Industry.
ABC Dubai represents corporate and individual members with business interests across the Middle East and functions as an official international chapter of the US Chamber of Commerce.
The organization's membership is comprised of American Fortune 500 companies, SMEs, large and small UAE organizations, and professionals from all sectors of business and industry – all accepted after review of eligibility based upon membership qualification criteria.
ABC Dubai maintains strong ties with local and international, public and private sector leaders, providing a wide range of services and organizing events and business advocacy efforts on behalf of its members.