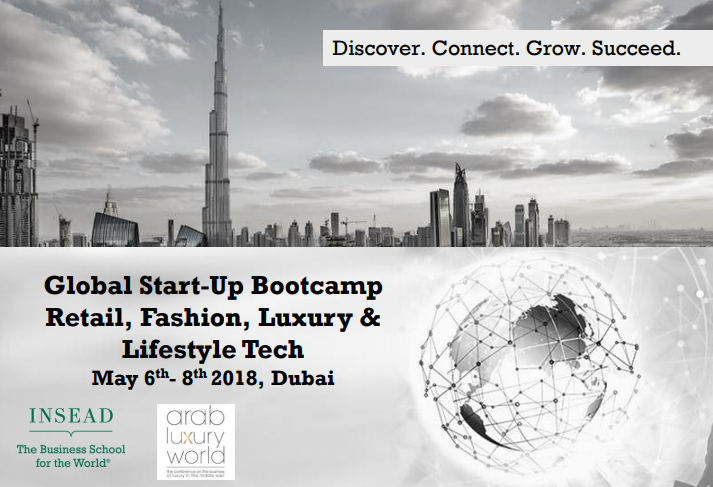 Cross-Border Collective  Intelligence: "The Digital Customer Of The Future"
In the world of digital integration, technology is redefining all aspects of retail and luxury cross-border business models, reshaping fabrication processes, final products and customer experiences.
The Dubai-based Global Start-Up Bootcamp is a meeting point for like-minded entrepreneurs, investors and industry professionals in luxury, retail, fashion and lifestyle technologies.
In collaboration with Arab Luxury World and INSEAD, the three-day acceleration program fosters the cross-border exchange of market knowledge and industry expertise in Europe and MENASA region. Participants will have a chance to present their pitches during the largest conference on the innovation in retail and luxury in the region – Arab Luxury World
---
SCHEDULE
GLOBAL PRE-SELECTION EVENTS
MARCH 25th – APRIL 1st
PARIS – LONDON – DUBAI
Half – Day Networking & Pitches Competition in Major world hubs of technological innovation
OR
Virtual Interviews
Candidates from APAC, USA & Africa assessed by the jury members from Paris and Dubai
DUBAI, MAY 6th – 8th
GLOBAL STARTUP BOOTCAMP
DAY 1 & 2
A 2- Day Bootcamp & Business Plan Preparation
DAY 3
Presentation of final pitches during Arab Luxury World, Awards Ceremony
---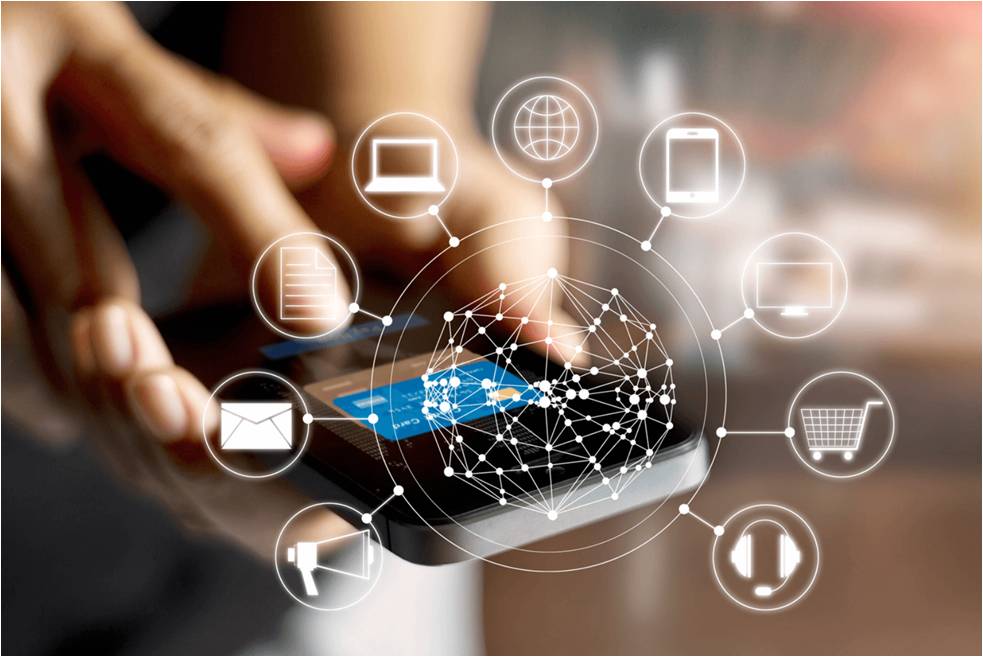 HOW TO APPLY – STARTUP SELECTION CRITERIA
We are looking for international tech ventures with the following criteria:
Cross-Border Profile
Projected growth in MENASA region & Europe
Early Stage
Up to USD1M of invested capital and 20 employees
MVP
A minimum viable product that  would satisfy early customers in the home market and provide initial feedback
---
APPLY FOR THE PRE-SELECTION EVENT IN PARIS NOW!
DATE: MARCH 27, 2018
AT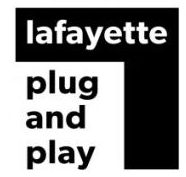 FILL IN THE FORM BELOW AND OUR TEAM SHALL GET BACK TO YOU
---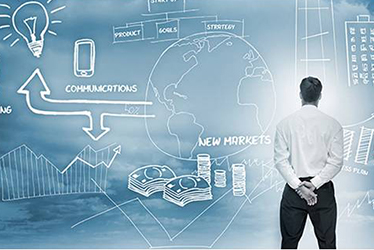 LUXURY, FASHION & RETAIL TECHNOLOGIES

Omnichannel Customer Experience
Big data analytics, CRM, Marketing tech, visual search, Web profiling, SaaS, transaction, social-mobile, geo-targeting
E-commerce
Supply chain optimization, 3D platforms, VR&AR in stores, marketplaces, chatbots
Product Tech
3D printing, personalization, IoT, PLM, smart sizing, robotics
Brick&Mortar
POS, payment systems, indoor mapping, stock mgt, supply chain, customer recognition
---
Start-Up Bootcamp:
3-Day Acceleration, Advisory and Business Plan Elaboration
DAY 1 & 2
BUSINESS PLAN ELABORATION
With the help of best industry experts, mentors and investors, participants will work on four aspects of their luxury and retail tech startup:
PRODUCT what are key differentiating points?
GROWTH how to scale internationally?
BRANDING how to build an authentic brand?
FUNDING how to attract international investors?
DAY 3
PRESENTATIONS OF PITCHES
ARAB LUXURY WORLD: The start-ups will have a chance to pitch their innovative ideas in front of 600 international industry experts, investors and business angels
AWARDS CEREMONY: After a thorough selection process the winner will get a special award, as well as a possibility to incorporate in the UAE
---
BENEFITS FOR START-UPS
INSEAD Business Training
A free two-day mentorship program from INSEAD Academia and Alumni
Cross-Border Funding
A meeting point with international investors and business angels
Networking
Get free access to the largest retail and luxury conference in the Middle East
Market Insights
Develop your entry market business plan with the European and Middle Eastern corporate partners and industry experts

---
Contact Details:
Katia KACHAN
+971(0)5-01-28-16-86
k.kachan@mediaquestcorp.com
---
OUR GLOBAL NETWORK