INSEAD Retail, Consumer & Luxury Goods Executive Seminar Corporate Innovation in the Era of Technological Disruption
MAY 8TH DUBAI, ARAB LUXURY WORLD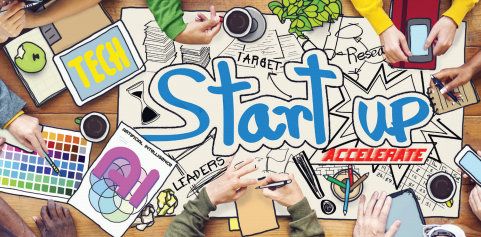 In cooperation with INSEAD Middle East Campus in Abu Dhabi, Arab Luxury World invites you to the RCLG Executive Seminar, a half-day conference with a remarkable line-up of speakers from INSEAD Academia and innovation experts from Paris, London, and across the world.
Corporate Innovation in the Era of Technological Disruption aims to give practical solutions on digital transformation for companies in Retail, Consumer and  Luxury Goods industries. The programme's objective is showcase how companies can leverage digital transformation to respond to change in customer behaviours, either through in-house innovation or external start-up ecosystem.
---
SEMINAR'S BENEFITS:
-Get insights on best practices for corporate innovation and disruption
-Learn about specific tools and processes to manage the digital transformation
-Get a possibility to get acquainted with the most breakthrough startup ventures in retail and luxury tech
PARTICIPANTS' PROFILE:
-Luxury & Retail Mid and High-Level Executives who have to manage digital disruption
-Investors who target international ventures with clear competitive advantages
-Entrepreneurs and corporate leaders willing to foster in-house innovation and  forge their firms ahead of the competition
---
AGENDA
GLOBAL STARTUP BOOTCAMP  – PITCHING COMPETITION – FINAL ROUND
PANEL DISCUSSION: BUILDING A 'GLOCAL' STARTUP ECOSYSTEM
A strong startup ecosystem on a city level is key to the successful development of startup ventures and therefore to the economic health of the community. What are the key success factors to make a local startup ecosystem thrive over time? What are the best practices of international collaboration that enable a cross-border access to ideas, talent, expertise and capital?
GLOBAL STARTUP BOOTCAMP PITCHING
The finalists of the Global Startup Bootcamp will present their pitches with innovative ideas in retail, luxury, fashion, beauty & lifestyle tech
WORKSHOP 1
INNOVATION & DISRUPTION IN THE CORPORATE WORLD
Technological disruption has become a decisive force that transforms businesses and entire industries. What are the best practices to facilitate the integration and in-house incubation of disruptive technologies in an existing corporation?
WORKSHOP 2
C-LEVEL VISIONARY LEADERSHIP AS A KEY SUCCESS FACTOR FOR INNOVATION AND VLAUE CREATION
How to plan and execute digital transformation on a C-Level? What are the management tools to be used to facilitate technological integration? What is the most  efficient model of corporate governance that prioritizes a future perspective and recognizes the role of innovation and long-term value creation?
WORKSHOP 3
ART AS A CATALYST OF CORPORATE CREATIVITY
What can businesses learn from art and how can art be used as a catalyst for digital transformation? The art-based learning is an interdisciplinary approach to explore non-art topics such as leadership and business development.
WORKSHOP 4
THE LEADING STARTUP FRAMEWORK FOR INTERNATIONAL EXPANSION
In order to acquire global traction, startups must develop a strategy that will enable successful scaling from a local region to international markets
WORKSHOP 5
MANAGING CORPORATE TURNAROUNDS – FINDING SOLUTIONS IN DIFFICULT SITUATIONS
Businesses of any stage of growth may require a pivot on their corporate strategy. What are the critical elements to return a firm to operational normality and solvency?
---
Contact Details:
Katia KACHAN
---
PARTNERS