GOLD SPONSORS
JAMALOUKI MAGAZINE / JAMALOUKI.NET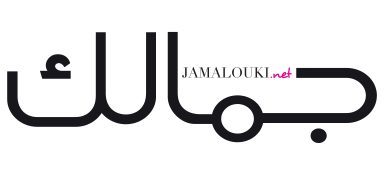 As the leading luxury Pan-Arab monthly dedicated to elegant, influential and fashionable women across the Arab world, Jamalouki has served as the Arabic title of the renowned French publication "Votre Beauté" for over 20 years. In 2012, the magazine was revamped to fuse international standards with local traditions and became a fashion, beauty and lifestyle reference dedicated to the needs of the contemporary Arab woman. Its official website "Jamalouki.Net" reaches out to wider Arab female audiences with dedicated fashion and beauty content and offers daily interaction opportunities, along with enhanced engagement and more frequent touch points for advertisers.
LAHA MAGAZINE / LAHAMAG.COM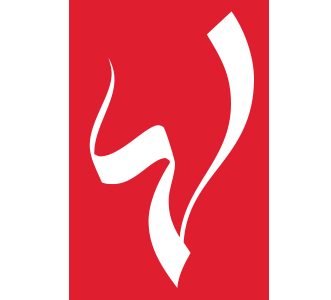 Launched in 2000, as a leading weekly publication for Arab women, Laha Magazine extends inspirational lifestyle-oriented content, which has consistently set new benchmarks for quality and editorial flair. The publication's readership can best be described as pragmatic, educated, fashionable and influential.
With the launch of "lahamag.com" in 2008 and its subsequent revamp in 2013, Laha stands distinguished as a comprehensive female luxury destination accessible from everywhere, which caters to the savvy Arab woman's lifestyle. The website offers its readers inspirational, up-to-date, rich and interactive content, which fuses substance with style, while extending integrated media solutions to advertisers.
OMD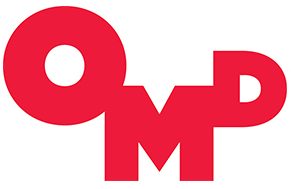 OMD is a global media services network owned by the Omnicom Media Group. As a leading business performance company, OMD delivers data-driven marketing solutions to clients across the world. Its teams believe in insights, ideas, and results, as well as value innovation, thought-leadership and effectiveness.
Today, the network counts 10 offices in nine countries across the region. OMD has been named the 2nd best employer in the UAE by the Great Place to Work Institute, as well as Media Agency of the Year at the Effie MENA awards 2018 and Dubai Lynx 2019.
---
SILVER SPONSORS
LINKEDIN

LinkedIn connects the world's professionals to make them more productive and successful and transforms the ways companies hire, market, sell and learn.
Our vision is to create economic opportunity for every member of the global workforce through the ongoing development of the world's first Economic Graph.
LinkedIn has more than 610 million members in over 200 countries and territories and has offices around the world and over 27 million members across Middle East and Africa
MARRIOTT INTERNATIONAL LUXURY BRANDS

Marriott International is redefining the industry, offering a truly global perspective on luxury with an ensemble of eight distinct brands that cater to the new luxury traveler, whose needs are momentary, dependent on where they are and how they feel. Spanning all corners of the world, the Marriott International Luxury Brands group offers a boundless network of over 387 landmark hotels and resorts in more than 60 countries through The Ritz-Carlton, Ritz-Carlton Reserve, Bulgari Hotels & Resorts, St. Regis Hotels & Resorts, EDITION, The Luxury Collection, JW Marriott and W Hotels, providing an unmatched variety of transformative luxury experiences.
MMP WORLD WIDE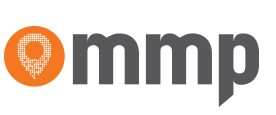 MMP World Wide (MMPWW) is the leading premium programmatic marketplace provider, operating across over 40 countries with a network of over 500 publishers and 55 buyers. Powered by state of the art technologies and in partnership with DMPs, MMPWW offers an ecosystem with targeted inventory, insights, and analytics for publishers, advertisers and media agencies to trade privately.
---
BRONZE SPONSORS
INFINITI Middle East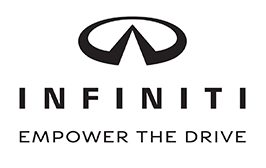 Infiniti Motor Company Ltd. is headquartered in Hong Kong with sales operations in over 50 countries. The Infiniti brand was launched in 1989. Its range of premium automobiles is currently built in manufacturing facilities in Japan, the United States, United Kingdom and China.  Infiniti plans to also expand manufacturing into Mexico by 2017.
Infiniti design studios are located in Atsugi-Shi, near Yokohama, London, San Diego and Beijing. Infiniti is in the middle of a major product offensive.  The brand has been widely acclaimed for its iconic design and innovative driver-assistance technologies.
More information about Infiniti and its industry leading technologies can be found at www.infiniti.com. You can also follow us on Facebook, Twitter, Instagram, LinkedIn and see all our latest videos on YouTube.
LUXURYNSIGHT

Luxurynsight is the first data intelligence company dedicated to the luxury, fashion & beauty industry. The company was founded in 2011 by Jonathan Siboni, together with an Advisory Board of leaders from LVMH,  Hermès  , Chanel, L'Oréal and other global brands.
Combining our expertise in both data science and luxury , We provide real-time market insights to luxury groups with data-driven solutions to boost growth in increasingly challenging markets.
Luxurynsight is able to collect, verify and present information gathered from over 1,000 sources through our own proprietary technology aimed at increasing opportunities, speed and agility.
MEmob+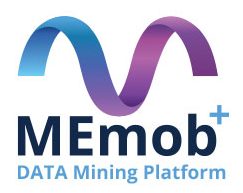 MEmob+ Data Mining Platform offers a full-service mobile campaign management solution for engaging with consumers on every step of their path to purchase. The platform helps to automate audience building at scale in real-time, measure the success of advertising through dwell-based micro-attribution, and unlock predictive insights to learn more about the customers, to refine the marketing and advertising strategies. 
TEADS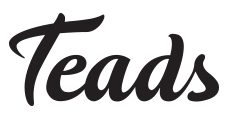 "Teads is the global media platform.
We have united and empowered the best publishers in the world and distribute ads to over 1.4Bn people every month within professionally-produced content. Our end-to-end platform delivers full-funnel, outcome-oriented advertising powered by cutting-edge creative technology (Teads Studio) and AI-driven optimization. Not content with outdated ad experiences in the market, we have reinvented digital ads and raised quality standards to delight users, publishers and advertisers. Teads partners with the leading marketers, agencies, and publishers through its team of 700+ in 26 countries."
Website: https://www.teads.com
THE LUXURY HIVE

The Luxury Hive is a Dubai-based consultancy firm that specializes in crafting bespoke curated events. They also provide tailored access for affluent and high-potential clients to luxury brands and facilitate enduring business relationships. To ensure commercial success and retail excellence, their group of expert coaches transforms retail teams into clienteling leaders. By providing customized training and CRM strategies, they enhance retailers' appreciation of the artistry behind the luxury experience and the means through which to turn clients into brand evangelists.
---
LUXURY PR PARTNER
Z.SEVEN

Z7 Communications is the leading luxury brand, communications and events agency in the Middle East, offering bespoke, innovative and integrated solutions for pioneering brands across fashion, beauty, fine jewellery, lifestyle and hospitality. The company boasts a highly specialized, proficient, energetic and globally attuned team that is fully committed to delivering world-class services to the agency's exclusive client portfolio.
---
OFFICIAL TRANSPORTATION PARTNER 
CAREEM

Careem is the region's leading ride-hailing 
app and only tech unicorn, providing customers with reliable, safe, convenient and affordable travel. 
Careem was founded in Dubai in 2012 by Mudassir Sheikha and Magnus Olsson, two former McKinsey consultants who wanted to develop something big and meaningful from the region, for the region. The duo was later joined by a third co-founder, Dr. Abdulla Elyas, when Careem acquired Jeddah-based address coding service Enwani in 2014.
 Careem currently operates in more than 120 cities in 15 countries across the broader Middle East, including North Africa, Turkey and Pakistan, with more than one million Captains serving more than 30 million users regionally.
---
MARKETING PARTNER 
TMB
Your Outsourced Marketing Platform
The Marketing Boutique maintains several key brand development service offerings by helping clients with on demand strategic marketing, enhanced customer experiences, increasing sales and ultimately creating brand believers. Fueled by our deep understanding of technology and creativity, a talented team of strategists, marketing specialists, executors and designers work together to bring you closer to your vision, a step at a time. TMB will go above and beyond to add value to your business by delivering innovative solutions that make your brand better understood and truly unique.
At TMB, our mutual passion for all things creative, bonds us far beyond the expectations of a traditional corporate environment, thus helping us become collaboratively inventive. We restore reputation , deliver insightful corporate strategies while creating attention grabbing concepts & choreograph impactful customer experiences.
​
We build brand believers!
---
CONTENT PARTNER 
LIGHTBLUE

LIGHTBLUE is a creative experience agency: omni-channel and culture empowered. Founded in 2007, the agency has been at the forefront of Experiential Marketing across the region helping brands connect with existing and emerging audiences.
Based out of Dubai, LIGHTBLUE delivers Brand Strategy, Experiential, Content and what we call Smart-Social.
Operating at the intersection of Arts, Entertainment and Technology, the agency has designed sales boosting platforms and award-winning work for some of the most recognizable brands in the world including adidas, COTY, Estée Lauder Companies, Richemont, Tom Ford Beauty, Porsche and Sony PlayStation.
---
FLORAL PARTNER
FLEUROLOGY

Fleurology is a story of passion; a concept flower shop established in 2016 with the aim of exceeding imagination. With an unconventional variety of artistic vases, flowers are carefully handpicked with attention to fragrance and aesthetic appeal. At Fleurology we don't believe in the norm, we promise to take your breath away very time you put us in charge. We carefully handpick fresh flowers and blossoms with expertise and attention to texture, fragrance and aesthetically pleasing bouquets.
---
MEDIA PARTNERS
ARABNEWS

Established in 1975, Arab News is the Middle East's leading English-language daily. Based in Riyadh, Saudi Arabia, the newspaper is renowned for providing the Arab perspective on  international affairs via its network of reporters, opinion writers and analysts. It is considered the newspaper of record on major Arab affairs for a large number of global media outlets,  governments and academic institutions. It can be read online at www.arabnews.com.
HAYA

Created from the region to the region, Haya is GCC's favorite fashion & beauty media brand with an audience of  2.5 Million across print, digital, and social platforms. Haya prides itself in delivering high-quality content, shoots, and lifestyle experiences crafted specifically to communicate with the new modern Arab Women.
SAVOIR FLAIR

Savoir Flair is the expert curator of style, beauty, and culture, showcasing the insipirational faces, places and spaces of the Middle East and beyond. Since its launch in 2009 as the region's first online magazine, Savoir Flair has remained at the forefront of fashion. With a focus on world-class editorial and breathtaking photography, it is the definitive bilingual destination of original, exclusive, and influential content – all devoted to readers who aspire to a life of style.
THE NEW YORK TIMES

The New York Times Company is a global media organization dedicated to enhancing society by creating, collecting and distributing high-quality news and information.
Whether in print, The New York Times, on the go with an array of apps, or online with access to our award-winning website, NYTimes.com, The New York Times delivers excellence in journalism and rich, interactive, multimedia storytelling to readers around the world.
For advertisers, The Times offers international publishing alliances, sponsorship, and innovative advertising opportunities to, enabling them to reach new audiences, extend their brand and affiliate their business with the standard-bearing reputation of one of the world's premier news media companies.