arab luxury world, the conference on the business of luxury in the Middle East, is a unique summit built on the extraordinary growth the region has recorded the past decade in the luxury segment. The Middle East's transition from a frontier to an emerging market is of the utmost significance for most luxury brands. arab luxury world was born out of the necessity for the industry to come together once a year, to share, to interact, to exchange knowledge and to understand consumers' insights through unique research as well as the trends developing in the region.
The conference brings together global and regional luxury brands, as well as the agents, distributors, mall operators, retailers, service providers, global consultancy firms, media agencies and luxury associations under one roof, to discuss the challenges and opportunities facing the industry.
The conference's past editions have been great successes, with unprecedented media coverage and the arab luxury world hashtag trending throughout the two days, bringing together more than 650 participants from the luxury industry every year under one roof.
This year, the business of luxury is going through numerous changes and only the agile organizations will continue to stand strong amid the seismic adjustments. New technologies, generational change in consumer behavior and overhauling of business models are reshaping the world of luxury. Businesses must adapt to the changes quickly to survive and thrive.
Arab Luxury World 2019 will unlock all the mysteries of the current and future trends. Join us on June 12 and 13, 2019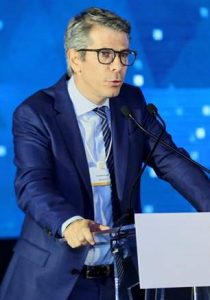 Alexandre Hawari
CEO
Mediaquest Corporation
---